Whether you're looking for new or used fire trucks for sale, you'll find a huge selection in the marketplace at Fenton Fire Equipment. We list models from some of the leading brands and manufacturers — trusted names that you can depend on for quality, long-term performance. In our selection, you'll find:
ALF fire trucks for sale
Mack fire trucks for sale
Used HME fire trucks for sale
Used KME fire trucks for sale
Used Spartan fire trucks for sale
Sprinter ambulances for sale
Rosenbauer tankers for sale
Much more
Enjoy access to the best selection of fire trucks when you choose Fenton Fire Equipment.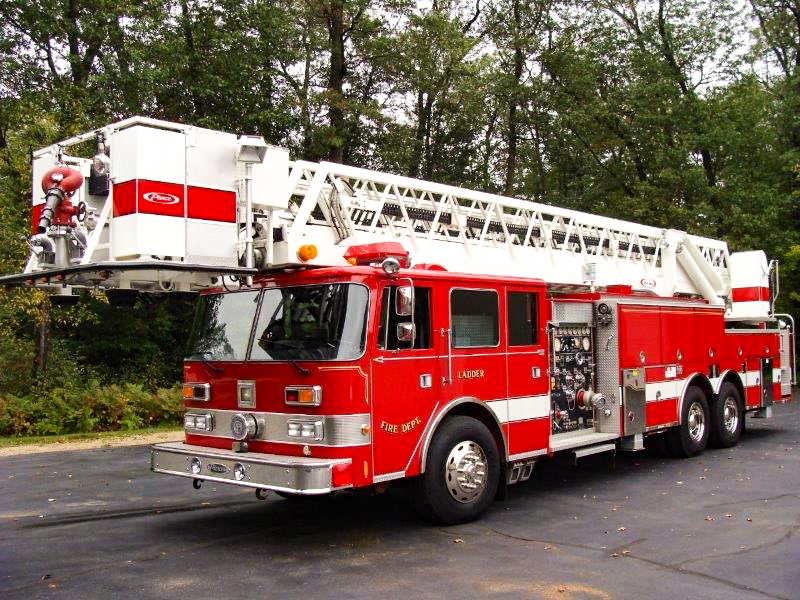 Used Seagrave Fire Trucks for Sale
Seagrave Fire Apparatus is another longstanding and highly respected fire truck manufacturer, with a history of delivering high-quality products that dates back to 1881. In our marketplace, you'll find a wealth of Seagrave fire trucks for sale. Again, you always enjoy options when browsing through our marketplace.
Many of our visitors are interested in classic fire trucks from established brands, which is why we curate a selection of fire trucks from leading brands like Seagrave. When you choose the selection you find at Fenton Fire Equipment, you are getting a look at a full range of options that allows you to find the perfect fire truck to meet your needs.
Fire Truck Manufacturers Listed With Fenton Fire Equipment
Fenton Fire Equipment sells the most recognizable and reliable brand names of used fire trucks in the business. Fire departments often seek out brands they like and are familiar with, and we give them a range of options.
Pierce Fire Trucks
Founded in 1913, Wisconsin-based Pierce Manufacturing is one of the biggest and best-known manufacturers of fire trucks in the world. Fenton Fire lists used Pierce fire trucks, including pumpers, rescue trucks and more! They focus on performance, so you can trust their equipment to help you work hard. 
American LaFrance (ALF) Fire Trucks
American LaFrance was one of the nation's top makers of fire trucks before closing in the mid-2010s. The company's roots date back to the 1830s when it produced horse-drawn fire trucks. Our selection includes many modern trucks made by American LaFrance, which manufactured smaller pumpers and wider-bodied trucks as well.
Mack Fire Trucks
Mack fire trucks display the reliability you'd expect from a company that has been in business for more than 100 years. The company makes its trucks in America, and they are known for their sturdiness and outstanding value. Mack Trucks produces aerial trucks, pumpers, attack engines and more. With plenty of experience in the industry, you can trust a Mack truck to be resilient for many years.
HME Ahrens-Fox Fire Trucks
HME focuses on innovation, pushing forward with new ideas and designs aimed at making firefighting more efficient. The company makes safety a priority with every truck that rolls off its production line. It produces rescues, aerials, tankers, pumpers and more. Founded in 1910 in Cincinnati, Ohio, HME Ahrens-Fox has adapted to new technology, becoming a trusted creator of quality firefighting equipment.
KME Fire Trucks
KME makes trucks for firefighters, including pumpers, tankers and aerials, and also manufactures ARFFs. The company relies on custom and commercial chassis. Each vehicle is made to stand up to extreme conditions, putting them near the top of the class in reliability. KME provides enduring equipment that offers easy operation while maintaining its power — get the high-quality selection of pumpers and tankers you need.
Used Spartan Fire Trucks
Spartan fire trucks have withstood the test of time and exhibit outstanding design and attention to detail. They are created for firefighting and emergency services, and they reflect the efficiency the company is known for providing. Used Spartan trucks demonstrate impressive longevity, enabling you to purchase a quality Spartan diesel engine at an affordable price. 
Rosenbauer Tankers
Rosenbauer recognizes that the most important quality in a firefighting vehicle is reliability. Fire departments trust these trucks, which offer a lot of valuable add-on options to help in emergencies. The Rosenbauer name attracts many potential buyers, so list your Rosenbauer vehicle with us to reach a broad audience of interested customers. 
Sprinter Ambulances
When patients need a high degree of assistance, Sprinter ambulances are the standard. They feature several safety upgrades to keep patients and drivers safe. Storage cabinets allow for keeping supplies available and accessible without getting in the way, and features on many Sprinter models include IV hooks on the ceiling and electric power outlets.
We also carry many more brands and manufacturers in addition to the names above.
Sell Your Fire Truck With Fenton Fire
At Fenton Fire Equipment, you'll find a huge selection that includes Crown fire engines for sale, used American LaFrance fire trucks for sale, Maxim fire trucks for sale and much more. You can also choose to sell your own fire truck through our marketplace.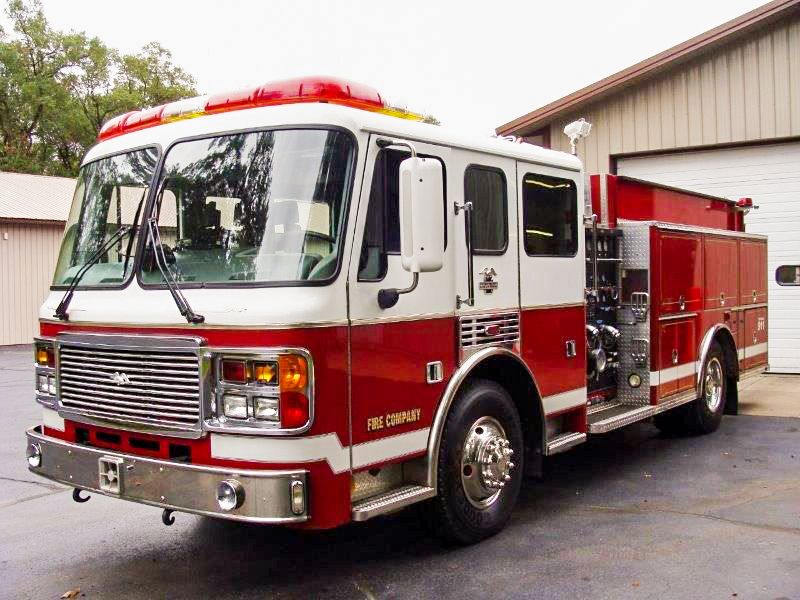 Selling through Fenton Fire Equipment is fast and easy. Simply submit your photos and specifications and we'll make suggestions regarding pricing and marketability. We list your fire truck on our site and, depending on the listing, solicit offers via social media and email. We even handle all inbound calls, emails, chats and requests. We only charge a small fee upon the sale of your fire truck — you pay nothing unless your fire truck sells.
You can even choose to list with Fenton Fire Equipment as one of many marketplaces where you're trying to sell your fire truck. We're confident you'll find our platform the best, most-visited venue for capturing the attention of prospective buyers. To start the process of listing your fire truck, fill out our online listing form today.